Our Golden Circle
Our Golden Circle informs what we do, and how we do it, by starting with the why: to enable peace of mind.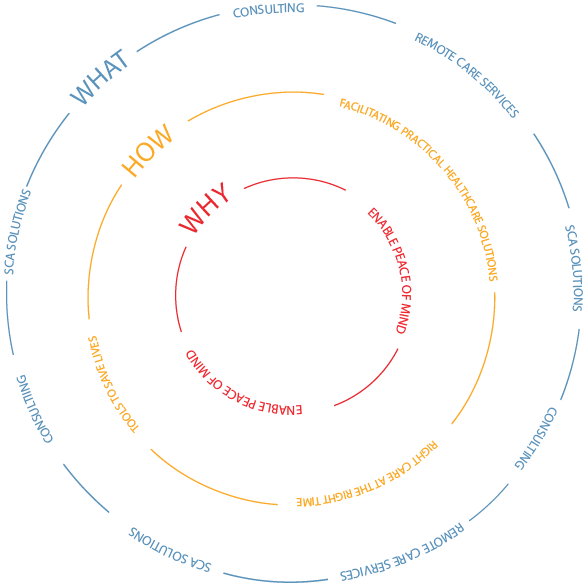 Honesty

Honesty

Our interactions with co-workers, clients, business associates, and fellow community members are governed by a deeply-rooted commitment to honesty and integrity.

Quality

Quality

We pride ourselves on delivering quality solutions that meet the exacting specifications of our clients.

Teamwork

Teamwork

Iridia Medical is not an assembly line. Each employee has individual roles and responsibilities, but we share victories and setbacks as a team.

Client-focus

Client-focus

We would not exist were it not for our clients. We are attentive to their needs and put a priority on developing and maintaining their trust and respect.

Professionalism

Professionalism

We inspire our employees and consultants to exude professionalism in all that they do.

Lifelong Learning

Lifelong Learning

The world evolves rapidly. What worked yesterday may no longer today. We are committed to investing in ourselves through continued learning.

Social Responsibility

Social Responsibility

The bottom line is only one measure of success. As a responsible member of a global community, we are also committed to social responsibility and environmental sustainability.

Innovation

Innovation

Consistent growth and relevance in the marketplace are a product of innovation. Iridia is always looking for creative ways to stay proactive and evolve along with the needs of our clients.
Our Values
At Iridia, corporate values call us to action, guide our decisions, and influence our behaviour. We make great efforts to ensure that we are living our values at all times, including assessing team performance through the lens of our values system. To see just how serious we are about our values, you can see this post on our blog: What's the Big Deal About Core Values Anyway?
Iridia has eight corporate values, as shown here.
Our Evolution
How we started:
In 1997, a mill suffers a heart-wrenching loss when two staff members collapse and die of sudden cardiac arrest (SCA). Back then, only ambulance attendants and fire rescue personnel had access to automated external defibrillators (AEDs). This event, while tragic, led Dr. Allan Holmes to found Iridia Medical.
Where we are:
Since then, we have been dedicated to preparing and empowering people to respond to adversity. While we continue to provide broader access to AEDs and medical support across the province, we've used our knowledge and experience to adapt.
Our Remote Care Services division serves BC's natural resources industries by providing workplace safety to remote sites around the province. Most recently, we've been in the forefront of providing COVID-19 testing and support for businesses across all industries.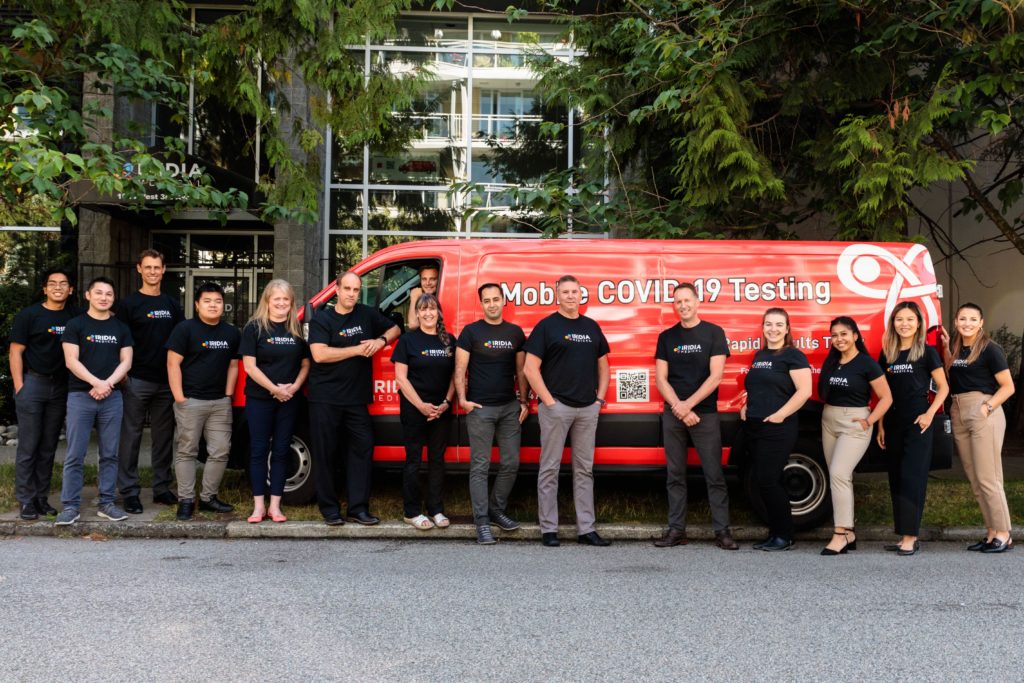 Our Team
Iridia Medical is the product of a broad cross-section of backgrounds and life experiences. We're very proud of our diverse, hand-picked team of skilled, self-motivated, highly engaged individuals as our staff, educators, consultants, and paramedics.
If you are interested in seeking opportunities at Iridia Medical, please visit our Careers page
Trusted by over 3000 organizations